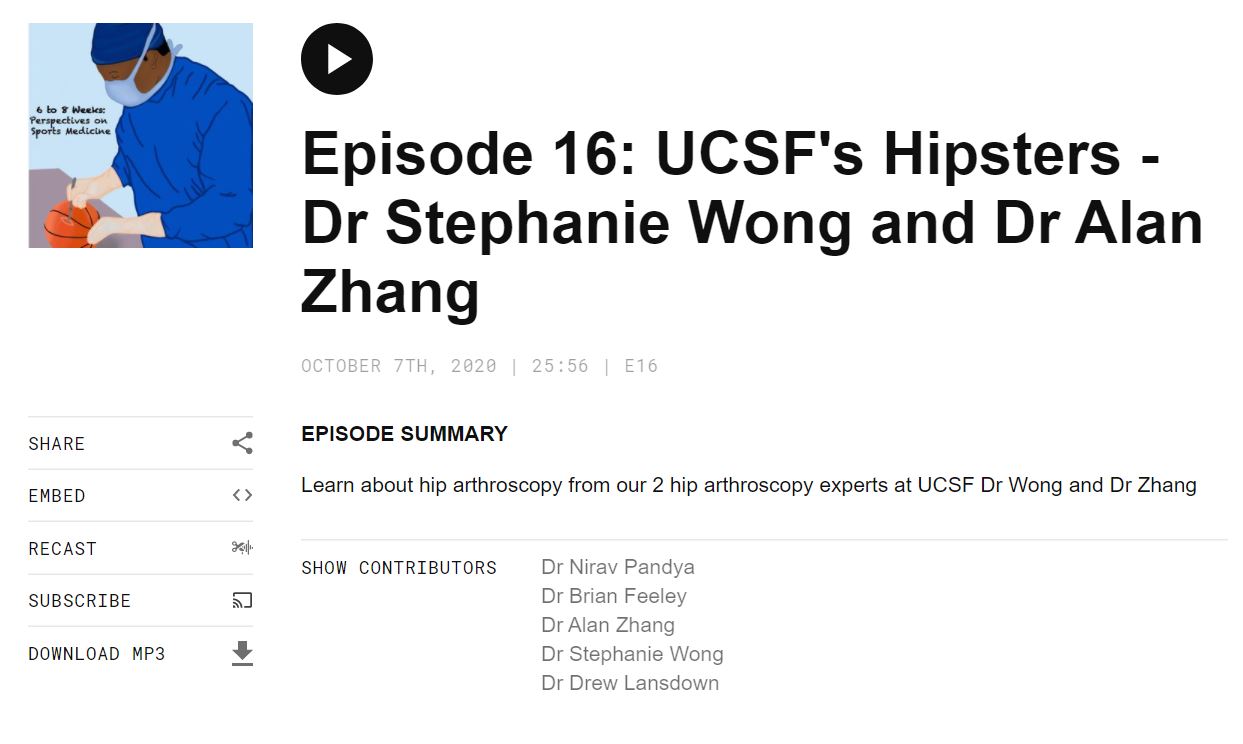 Podcast:  Listen to 6 to 8 Weeks:  Perspectives on Sports Medicine.  Episode 16:  UCSF Hipsters -- Dr. Stephanie Wong and Dr. Alan Zhang discuss hip arthroscopy with Dr. Brian Feeley, Dr. Nirav Pandya and Dr. Drew Lansdown (UCSF Department of Orthopaedic Surgery).
AJSM FAI Improvement Research Paper Summary - Alan Zhang, MD
Alan Zhang, MD, gives a summary for "When Do Patients Improve After Hip Arthroscopy for Femoroacetabular Impingement? A Prospective Cohort Analysis." for AJSM.
---
Patient information for Femoroacetabular Impingement and Labral injury
---